Unlocking the Melodies: Journey into Piano Mastery
Read Time:
5 Minute, 56 Second
Embarking on the journey of piano learning is both exhilarating and transformative. As one delves into the world of this majestic instrument, a myriad of emotions and melodies come to life, opening up new realms of creativity and self-expression. The dynamic interplay between the keys and the fingers becomes a symphony in itself, weaving a tapestry of harmonies that resonate deep within the soul.
Traditionally, piano learning has been confined to physical classrooms, with countless hours spent practicing on conventional pianos. However, the advent of technology has paved the way for a revolution in musical education, introducing a captivating blend of the real and the virtual: the mixed reality piano. This cutting-edge innovation has not only captured the attention of aspiring musicians but has also revolutionized the way we approach piano mastery. By seamlessly blending the realms of reality and imagination, the mixed reality piano has the power to unlock a whole new dimension to the art of piano playing.
With mixed reality, aspiring pianists can now transcend the limitations of traditional learning methods. Imagine experiencing the grandeur of performing on a concert hall stage, surrounded by a virtual audience moved by your musical prowess. Visualize the ability to explore different environments and eras, as you immerse yourself in lifelike simulations of historical performances or even collaborate with virtuosos from across the globe. The possibilities are endless, as mixed reality technology breathes life into the keys, transporting us beyond the confines of physical constraints.
In this article, we shall delve deeper into the realm of piano learning and explore the fascinating world of mixed reality. We will uncover the transformative potential it holds, the benefits it offers in terms of technique and creativity, and the ways in which it complements traditional piano instruction. Join us on this extraordinary journey as we embark on a quest to unlock the melodies that lie within and tap into the boundless realm of piano mastery.
The Evolution of Piano Learning
The art of piano playing has undergone a remarkable evolution over the years. From the traditional methods of in-person lessons to the advent of digital technologies, the world of piano learning has been propelled into new and exciting dimensions. With the emergence of mixed reality technology, the boundaries of piano mastery are being pushed even further, opening up a whole new world of possibilities for aspiring pianists.
In the early days, piano learning was primarily confined to one-on-one lessons with a teacher. Students would sit at the piano, following the guidance of their instructor, honing their skills through repetitive practice and memorization. This traditional approach has its merits, as it allows for direct feedback and personalized instruction. However, it also has limitations in terms of accessibility and convenience.
The introduction of digital technologies brought about a revolution in piano learning. Virtual piano apps and online tutorials provided a new avenue for aspiring musicians to learn and practice at their own pace. These digital tools offered interactive lessons, sheet music libraries, and even simulated piano keyboards, providing an immersive learning experience from the comfort of one's own home.
But perhaps the most exciting development in recent years has been the emergence of mixed reality piano. By combining virtual reality and augmented reality, mixed reality piano offers a truly transformative learning experience. Through the use of specialized headsets and sensors, students can immerse themselves in a virtual environment where they can interact with a lifelike piano and receive real-time feedback on their performance.
The evolution of piano learning has undoubtedly been shaped by technology. From traditional in-person lessons to the digital realm of virtual pianos and now the immersive world of mixed reality, each advancement has expanded the possibilities and accessibility of piano mastery. As we continue to unlock the melodies and delve deeper into the realm of piano learning, the journey becomes even more captivating and enchanting.
Exploring Mixed Reality Piano
In the realm of piano learning, a fascinating innovation has emerged, taking piano education to new heights: mixed reality piano. By blending the virtual and physical worlds, mixed reality technology offers an immersive and interactive experience for aspiring pianists. Through the combination of visual and audio elements, learners can embark on a captivating journey towards piano mastery.
The concept of mixed reality involves merging the real world with virtual elements, enabling learners to interact with digital pianos in a more engaging way. With mixed reality piano, students can visualize notes, chords, and music theory concepts projected onto their piano keyboard in real-time. This augmented visual feedback provides a dynamic learning environment that enhances the traditional approach of sheet music reading.
Moreover, mixed reality piano introduces the element of gamification into the learning process. Through specially designed applications, learners can embark on virtual adventures, completing challenges and unlocking new melodies as they progress. This interactive aspect not only adds an element of excitement but also motivates students to practice regularly, fueling their passion for piano learning.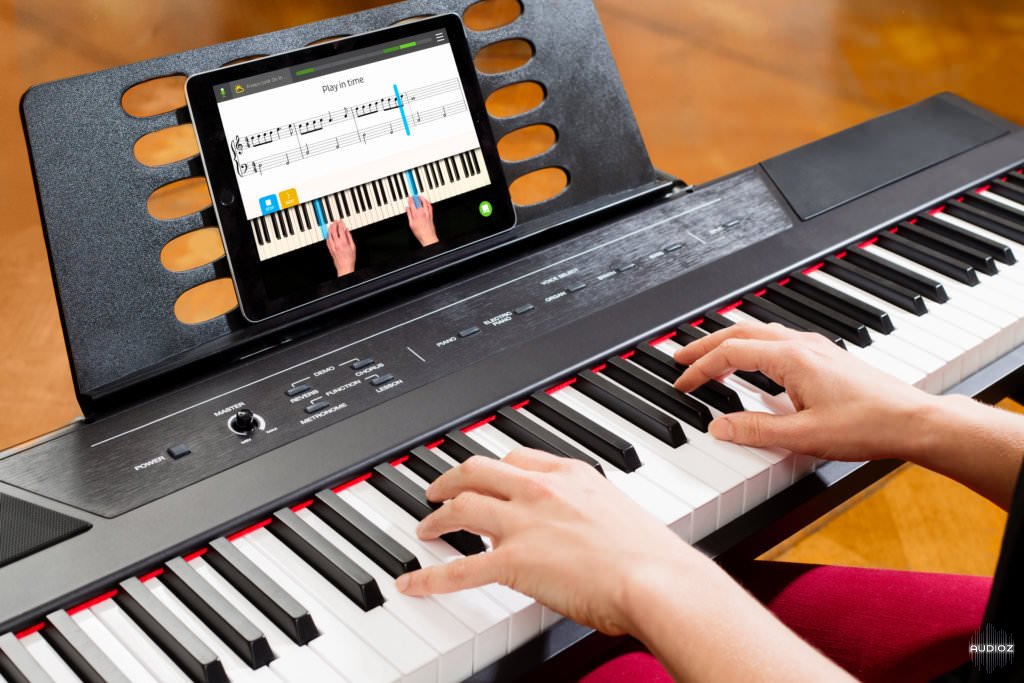 The integration of mixed reality technology into piano education has revolutionized the way learners approach their musical journey. By providing an immersive and gamified experience, mixed reality piano brings a new level of engagement and excitement to the process of mastering this timeless instrument.
Enhancing Piano Mastery through Mixed Reality
With advancements in technology, the world of piano learning has been revolutionized through the integration of mixed reality. This innovative approach combines the physical aspects of playing the piano with virtual elements, providing a unique and immersive experience for learners. Let's explore how mixed reality enhances the journey towards piano mastery.
Mixed reality offers an interactive platform that enables pianists to visualize their music in new and captivating ways. By wearing a mixed reality headset, learners can see virtual music sheets projected onto the piano keys, allowing for a seamless transition between reading sheet music and playing. This integration of visuals eliminates the need for physical sheet music, freeing the musician to wholeheartedly focus on playing and interpretation.
In addition to visualization, mixed reality also introduces aural enhancements that elevate the learning experience. Learners can now play alongside virtual accompaniments or orchestras, providing them with the opportunity to experience the joy of performing with a full musical ensemble. This not only enhances the immersion but also boosts the confidence of aspiring pianists, encouraging them to explore more complex compositions and techniques.
Mixed Reality Piano
Furthermore, mixed reality brings the element of gamification to piano learning. Through virtual challenges and interactive exercises, learners can engage in fun and dynamic practice sessions. This gamified approach not only makes the learning process more enjoyable but also allows for real-time feedback, providing valuable insights into areas that require improvement. By incorporating elements of gaming, mixed reality keeps pianists motivated and engaged, further fueling their progress and growth.
In conclusion, mixed reality has opened up new horizons in the world of piano learning, allowing for enhanced visualization, aural immersion, and gamified practice. As learners embark on their journey towards piano mastery, the integration of mixed reality provides an invaluable tool to unlock their full potential and create a truly immersive and enriching musical experience.