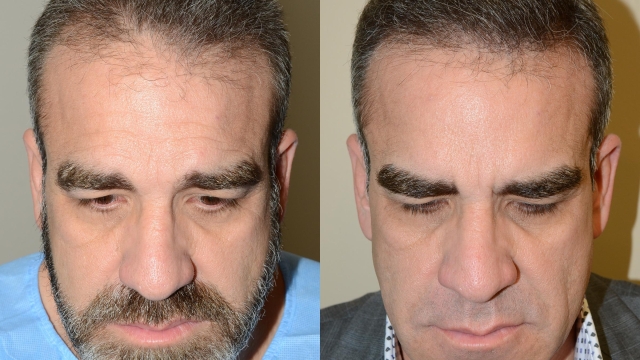 Unlocking Confidence: The Journey of a Hair Transplant
Read Time:
5 Minute, 8 Second
In the quest for confidence and self-assurance, many individuals find themselves seeking solutions to combat hair loss. One of the most groundbreaking techniques that has emerged in recent years is hair transplantation. This transformative procedure offers a glimmer of hope to those experiencing hair thinning or baldness, as it allows them to reclaim their natural, voluminous locks. At the forefront of this medical marvel stands the prestigious Westminster Medical Group®, a renowned hair transplant clinic nestled in the esteemed Harley Street medical district of central London. With years of expertise and a commitment to excellence, this leading establishment has been paving the way for individuals embarking on their own journeys towards rediscovering their confidence.
Hair transplant, also known as hair implantation, serves as a beacon of hope for individuals who have struggled with hair loss for various reasons. Whether it's genetics, hormonal imbalances, or stress-induced thinning, the impact that losing one's hair can have on self-esteem can be profound. Luckily, advancements in medical science now offer a lifeline to those longing to restore their once-luscious locks. Westminster Medical Group®, at the heart of London's prestigious Harley Street medical district, has cemented its reputation as a trusted and pioneering clinic in the field of hair transplantation. With their team of dedicated professionals and state-of-the-art facilities, they continue to empower individuals on their journey towards unlocking renewed confidence.
Understanding Hair Transplant Procedures
Hair transplant procedures are an effective solution for those experiencing hair loss or seeking to enhance their hairline. With advancements in medical technology, hair transplants have become a popular choice for individuals looking to regain their natural hair density and boost their confidence.
During a hair transplant, hair follicles are extracted from one area of the scalp, often referred to as the donor area, and transplanted to areas with thinning or no hair, also known as the recipient area. This process is typically performed under local anesthesia, ensuring a comfortable experience for the patient.
The two main techniques for hair transplantation are follicular unit extraction (FUE) and follicular unit transplantation (FUT). FUE involves extracting individual hair follicles using a tiny punch tool, while FUT involves removing a strip of scalp tissue and dissecting it into individual follicular units. Both techniques offer effective and natural-looking results, with the choice depending on the individual's specific needs and preferences.
At Westminster Medical Group®, a leading UK hair transplant clinic situated in the Harley Street medical district of central London, highly skilled and experienced surgeons perform these procedures. With their expertise and state-of-the-art facilities, Westminster Medical Group® ensures that patients receive the highest standard of care and achieve their desired hair restoration goals.
By understanding the basics of hair transplant procedures and the options available, individuals can make informed decisions about their hair restoration journey. With the help of reputable clinics like Westminster Medical Group®, many individuals have successfully unlocked their confidence through the transformative power of hair transplants.
The Benefits of Hair Implants
Natural-looking Results
Sign Up
Hair implants, such as those offered by Westminster Medical Group®, provide individuals with a chance to restore a natural-looking head of hair. By using advanced techniques and skilled surgeons, these procedures can help fill in areas of thinning or receding hair, giving a fuller and more youthful appearance. With the use of high-quality hair grafts, the results can be seamlessly blended with the existing hair, creating an undetectable and aesthetically pleasing outcome.
Boost in Self-Confidence
For many individuals, experiencing hair loss can be a blow to their self-esteem. Hair implants offer a way to regain lost confidence and improve overall self-image. By restoring a thicker and fuller head of hair, individuals can feel more attractive and comfortable in their own skin. This boost in self-confidence can positively impact various aspects of life, from personal relationships to professional opportunities.
Permanent Solution
One of the most significant benefits of hair implants is that they provide a long-lasting and permanent solution to hair loss. Unlike temporary remedies, such as wigs or topical treatments, hair implants offer a sustainable solution that does not require consistent maintenance or replacements. This means that individuals can enjoy their results for years to come and do not have to worry about ongoing hair loss concerns.
Overall, hair implants have revolutionized the way individuals approach hair loss. With their natural-looking results, confidence-boosting effects, and long-term solution, they have become a popular choice for those seeking to restore their hair and improve their overall quality of life.
###Choosing the Right Hair Transplant Clinic
When it comes to undergoing a hair transplant, selecting the right clinic is paramount in ensuring the success of the procedure. The choice of clinic can greatly impact the final outcome, so it's important to consider a few crucial factors.
Firstly, reputation plays a significant role. Look for clinics with a proven track record of successful hair transplant procedures. Westminster Medical Group®, a renowned UK hair transplant clinic located in the Harley Street medical district of central London, is known for its expertise in the field and is a trusted name in the industry.
Secondly, expertise and qualifications are key. Ensure that the clinic's medical staff possess the necessary qualifications, certifications, and experience in performing hair transplant procedures. Westminster Medical Group® prides itself on having a team of skilled and experienced professionals who are dedicated to providing top-notch services to their patients.
Lastly, consider the facilities and technology available at the clinic. A good hair transplant clinic will have state-of-the-art equipment and modern facilities that are conducive to performing such delicate procedures. Westminster Medical Group® is equipped with advanced technology and utilizes the latest techniques in hair transplantation, ensuring patients receive the highest quality of care.
Choosing the right hair transplant clinic is essential to unlock the confidence you desire. By considering reputation, expertise, qualifications, and facilities, you can make an informed decision that gives you peace of mind throughout your hair transplant journey. Westminster Medical Group® stands as a leading clinic in the UK and can offer the expertise and care needed for a successful and satisfying hair transplant experience.