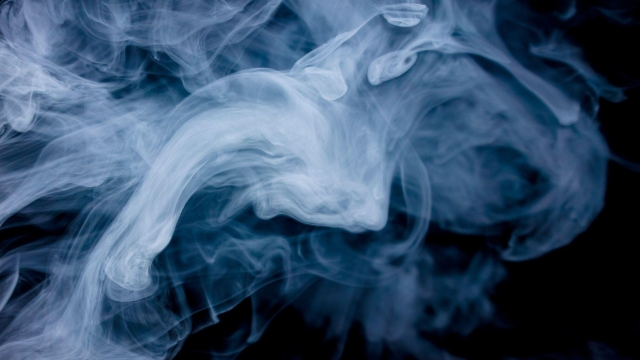 The Rise of Vape Culture: Exploring the World of Vaping
Read Time:
5 Minute, 29 Second
In recent years, we have witnessed a fascinating phenomenon taking the world by storm – the rise of vape culture. Vaping, a trend that originated as an alternative to traditional smoking, has now evolved into a thriving subculture with its own unique allure. People from all walks of life have embraced the art of vaping, transforming it into more than just a habit, but rather a lifestyle.
The allure of vaping lies in its ability to offer a multitude of flavors, endless customization options, and a seemingly endless array of devices to choose from. It has created a sense of community among vapers, who bond over their shared passion for the latest technology, the tastiest e-liquids, and the artistry of creating impressive vapor clouds.
As we delve deeper into the world of vaping, it becomes evident that it is far more than just inhaling flavored vapor. It has become a way for individuals to express themselves creatively, exploring the boundaries of taste sensations and showcasing their unique style through their choice of devices and accessories. Moreover, vaping has also provided a platform for small businesses and entrepreneurs to flourish, as innovative vape shops and e-liquid manufacturers continue to emerge, catering to the ever-growing demand.
Join us as we embark on a journey into the world of vaping, a realm that goes beyond the simple act of inhaling vapor. Discover the origins of this cultural phenomenon, explore the science behind vaping, and gain insight into the diverse community that has formed around it. From the beginner vaper seeking guidance to the seasoned aficionado searching for the next breakthrough in vape technology, this article will explore all aspects of this captivating culture. Let us delve into the vibrant world of vaping together and uncover what truly lies at the heart of this modern-day phenomenon.
The History of Vaping
In the quest for a smoke-free alternative, the concept of vaping emerged. Vaping, a shortened term for vaporizing, has quickly gained popularity in recent years. This modern phenomenon traces its origins back to the early 2000s when Hon Lik, a Chinese pharmacist, invented the first electronic cigarette.
The invention of the e-cigarette by Hon Lik was driven by his desire to find a less harmful alternative to traditional smoking. His creation utilized a battery-powered heating element to vaporize a liquid containing nicotine, producing an inhalable vapor. This marked the beginning of a new era in smoking cessation and nicotine consumption.
The popularity of vaping rapidly spread across different regions, with e-cigarettes being marketed as a less harmful alternative. As technology advanced, vaping devices evolved and became more sophisticated. The availability of different flavors and customization options further fueled the growth of vape culture, attracting a new wave of enthusiasts.
Today, vaping has evolved into a diverse subculture with its own terminology, rituals, and social gatherings. From vaping competitions to vape lounges, this culture has created a unique space for individuals seeking an alternative to smoking. The history of vaping is a testament to the innovative spirit of humanity and its quest for healthier alternatives.
Variety of Vaping Devices
Vaping has gained widespread popularity in recent years, leading to a diverse range of vaping devices available on the market. These devices have evolved to cater to different preferences and styles of vaping.
At the heart of the vape culture is the e-cigarette, which is the most common vaping device. E-cigarettes come in various forms, including disposable ones, refillable pods, and customizable mods. These devices typically consist of a battery, a heating element, and a cartridge or tank to hold the e-liquid.
Pod systems are another type of vaping device that has gained traction. These devices are compact and user-friendly, designed for those who prioritize convenience. Pod systems utilize disposable or refillable pods, which contain the e-liquid and the coil. They are known for their simplicity and portability, making them a popular choice among beginners.
For vapers who enjoy a more customizable experience, mods are the way to go. Mods, short for modifications, are devices that allow users to tailor their vaping settings to their liking. They offer features such as adjustable wattage, temperature control, and the ability to swap different tanks or atomizers. Mods come in various shapes and sizes, ranging from sleek, pocket-friendly devices to larger, more powerful setups.
The vaping industry continues to innovate and introduce new devices to satisfy the diverse preferences of vapers. From compact and discreet e-cigarettes to powerful mods with advanced features, the variety of vaping devices ensures that there is something suitable for every vaper's needs and style.
RELX
Impacts and Controversies of Vaping
Vaping has gained immense popularity in recent years, but it has also brought about various impacts and controversies. It is important to examine both the positive and negative aspects surrounding this emerging trend.
On the positive side, vaping has been hailed as a less harmful alternative to traditional smoking. Many smokers have successfully used vaping as a tool to quit or reduce their tobacco consumption. The absence of combustion in vaping devices eliminates the harmful by-products associated with smoking, such as tar and carbon monoxide. This has led to improved respiratory health for some individuals and a potential reduction in smoking-related diseases.
However, the rise of vape culture has not been without its share of controversies. One of the main concerns is the increasing popularity of vaping among young people, particularly teenagers. The appealing flavors, clever marketing tactics, and the misconception that it is safer than smoking have led to a significant rise in teenage vaping. This has raised concerns about nicotine addiction and the potential gateway effect to smoking traditional cigarettes.
Moreover, there is ongoing debate about the long-term health effects of vaping. While it is widely believed that vaping is less harmful than smoking, the lack of extensive research leaves many questions unanswered. Some studies indicate that vaping can still have adverse effects on the lungs and cardiovascular system, even though the risks may be lower compared to traditional cigarettes. The wide variety of vaping products available, including those containing THC or other substances, also adds to the complexities surrounding its potential health impacts.
In conclusion, the rise of vape culture has undoubtedly brought both positive and negative impacts and controversies. While vaping has helped many smokers reduce or quit their tobacco consumption, the increasing popularity among young people and the unanswered questions about long-term health effects remain major concerns. Further research and regulation are necessary to better understand and navigate the world of vaping.